Walking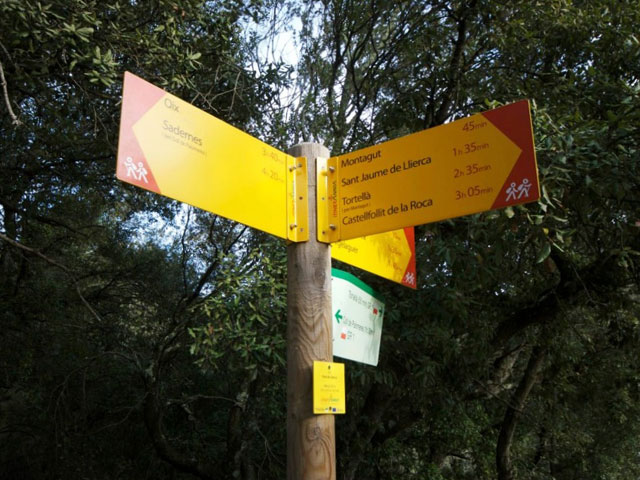 There is no shortage of official routes to choose from with levels ranging from easy to difficult which pass in front of the houses, it's your choice, if you like you can look at the local topographic maps and plan your own routes, we can provide these maps and more information if would like. Visit Salines Bassegoda and Wikiloc for more information.
Climbing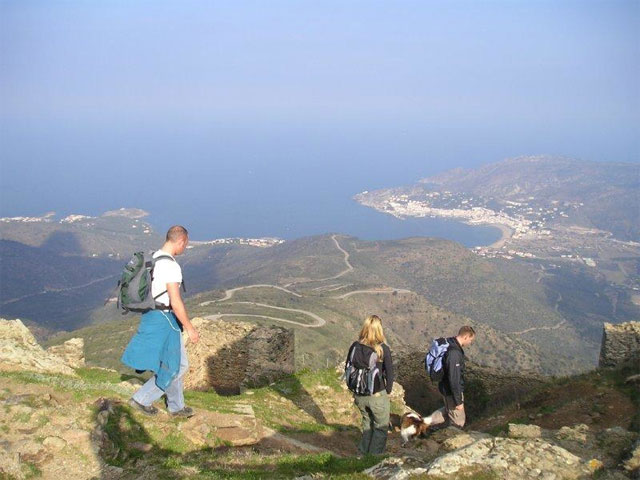 An hour's drive away in the direction Olot you can find Sardernes which not only has some fantastic walks but also different levels for those who wish to climb. The Climbers' Club.
Mountain Biking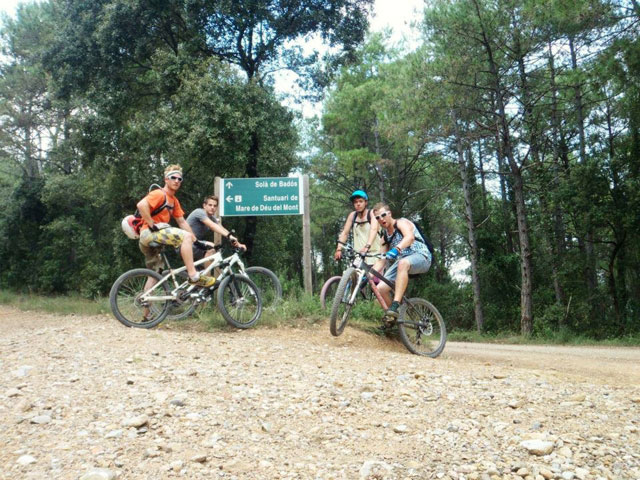 The area offers ideal terrain for mountain biking, there are many BTT routes to follow with diverse landscapes to choose from or just plan your own route. Bike hire and other equipment is available to rent near by in Figueres at SappySport. Visit Salines Bassegoda and Wikiloc for more information.
Golfing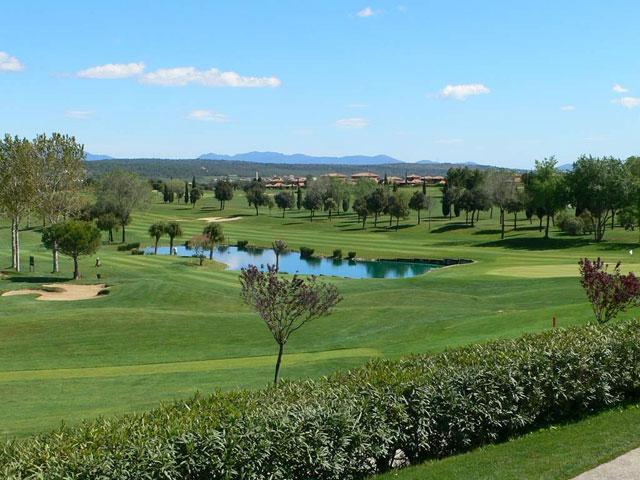 Just a 20 minute drive will take you to the Torremirona Golf and Spa resort. Enjoy a relaxing game of golf, this 18 hole course is set in the picturesque rolling countryside with panoramic views overlooking the snow-capped Pyrenees. The resort also has a health spa, lobby bar and the Canigou restaurant so you can make a day of it! For more information visit Torremirona Golf & Spa Resort
There are a number of other golf courses in the Costa Brava - Girona Pyrennes for further information visit Costa Brava Pirineu de Girona
The Coast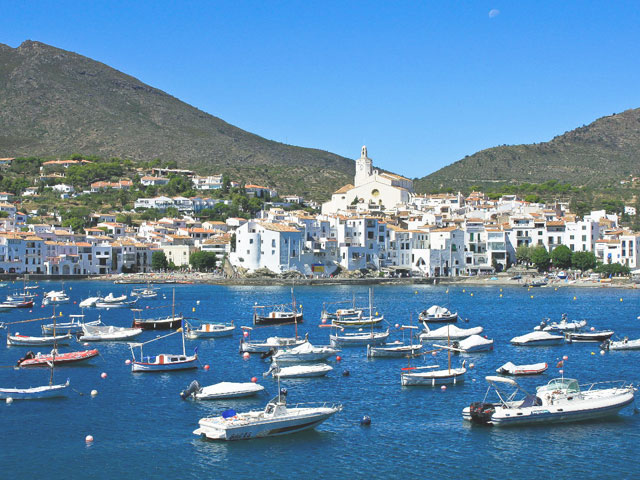 As you approach the village you can see the Bay of Roses, an hours drive will take you there, however, if you are looking for something more authentic away from the tourists there are also beautiful stretches of sandy beaches and quiet coves to explore. The beautiful small villages of Port de la Selva, Llanca, Cadaques, St Marti D'Empuries and San Pere Pescador are just a few worth mentioning. If you enjoy good food, especially seafood you will not be disappointed.
There are a wide range of water sports available for the more adventurous, windsurfing, kite surfing, kayaking and diving. For more information visit Costa Brava Pirineu de Girona
Horse Riding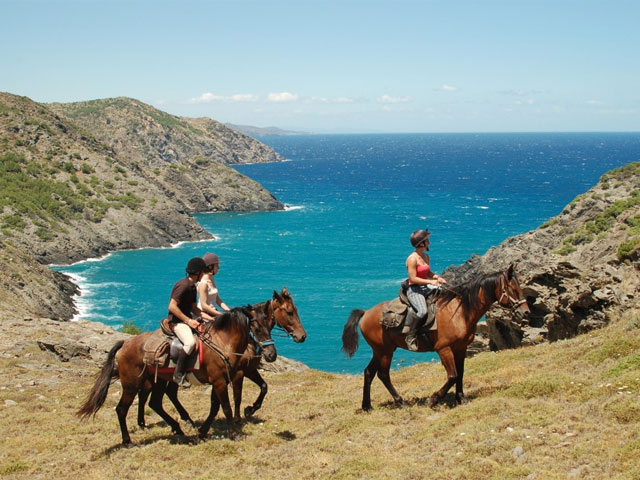 Within 30 minutes near to the picuresque lake of Banyoles you will find Club Hipic Banyoles offering rides for all levels and ages, for more info www.clubhipicbanyoles.com
Trail Riding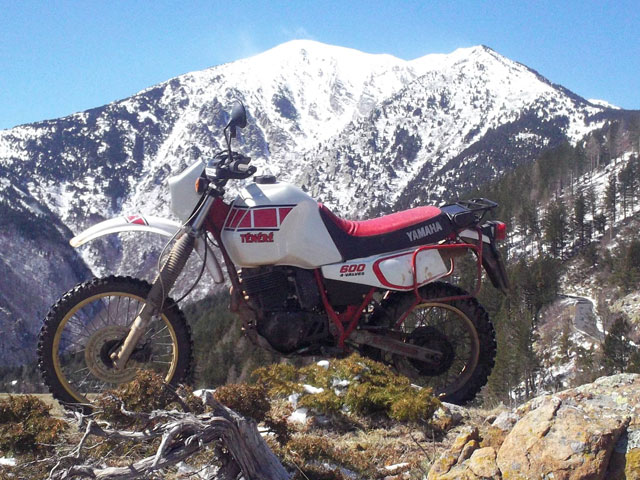 There are many great trails in the area for enduro bikes, trials bikes or even quad bikes. Visit Wikiloc for more information.